People
The RWM RSO project team and discipline leads have a range of skills in geological disposal science and technology that allow for a collaborative and strategic approach to radioactive waste management.
You can find out more about each of our members below.
RSO Core Project Team
---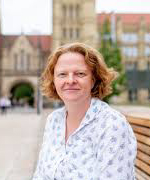 Professor Katherine Morris
RWM RSO Director, BNFL Chair of Environmental Radioactivity, The University of Manchester
Katherine Morris is BNFL Chair of Environmental Radioactivity at The University of Manchester and has over 20 years' experience in academic research with over 40 research awards totalling >£12 M research income as principal investigator or co-investigator on UKRI, EU and industry proposals. She brings expertise in the speciation and fate of radionuclides in engineered and natural environments. Kath's diversity of funding reflects her deep knowledge of the UKRI and industry funding landscape in nuclear environmental sciences and her ability to work flexibly to deliver funding and research results, the latter evidenced by her >90 peer reviewed publications in the field of environmental radioactivity research. She also has held an advisory role on the UKRI Energy Strategic Advisory Committee and has extensive experience reviewing proposals for NERC and EPSRC. She edited the 2014 conference proceedings for the IGDTP Conference delivered in partnership with RWM. She is firmly committed to equality and diversity issues in both the academic and nuclear arena and in 2018 she was awarded the Women in Nuclear "Mission Possible Award" for promoting equality and diversity in her research from the WiN Network.
---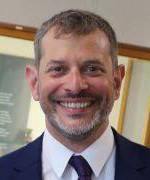 Professor Neil Hyatt
RWM RSO Sheffield Lead, Research Chair in Radioactive Waste Management, The University of Sheffield
Neil Hyatt holds the Research Chair in Radioactive Waste Management at The University of Sheffield, established by the Royal Academy of Engineering and Nuclear Decommissioning Authority; he also holds an Adjunct Chair in Nuclear Engineering at Washington State University, Pullman. Neil has over 20 years of experience in radioactive waste management and disposal, with over 190 peer reviewed publications, spanning chemistry, physics, and environmental and materials science, engineering, and policy. He manages a current grant portfolio of >£7.5M, sponsored by UKRI, NDA, AWE, RWM, EC, and others, and directs a team of more than 20 research associates, PhD candidates and MEng/MSc research students. Neil was reappointed to Government's Nuclear Research & Innovation Advisory Board in 2018, is Chair of the NIRAB International Strategy working group, and is the EPSRC lead for UK – Japan bilateral research collaboration as PI for the JUNO Network on Japan – UK Nuclear Opportunities. Neil led successful application for the Athena Swan Silver Award for the Department of Materials Science and Engineering and is thus experienced in leading strategic improvement to address equality and diversity and fostering a supportive academic culture.
---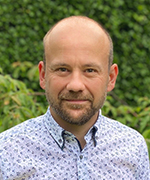 Professor Sam Shaw
RWM RSO Manchester Lead, Professor in Environmental Mineralogy, The University of Manchester
Sam Shaw has 22 years of research experience in fields related to the geodisposal of radioactive waste, from studies of solid phase evolution in cement barriers to the speciation and fate of radionuclides under disposal conditions. The focus of this work has been the development and application of state-of-the-art X-ray (e.g. synchrotron-based X-ray adsorption spectroscopy and scattering) and electron beam (e.g. atomic resolution transmission electron microscopy) techniques and applying these results to large scale environmental challenges, including contaminated land and transport of radionuclides in the subsurface. Over this period, he has had a consistent track record of obtaining research funding (>£8M in total) from a diverse range of sources including UKRI (NERC, STFC, EPRSC), industrial (e.g. BP and Sellafield) EU and other funders (e.g. Royal Society and Leverhulme). Key to his research success is collaboration with workers in cognate disciplines which has facilitated the development cutting edge research. This approach has led to high quality research outputs across many projects involving international collaboration, e.g. USA, France, Germany. This is evidenced by the publication of 63 papers, with the majority in world leading journals.
---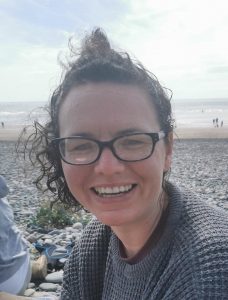 Dr Helen Bayram
RSO Project Manager, The University of Manchester
Helen Bayram is an experienced project manager at The University of Manchester. She previously worked on the Robotics and AI for Nuclear (RAIN) project as Outreach and Project Manager and at the Wellcome Trust/EPSRC Centre for Medical Engineering at KCL. Prior to this Helen undertook a postdoctoral position at Uppsala University. Helen holds a BSc in Veterinary Sciences and a PhD in Biological Sciences.
---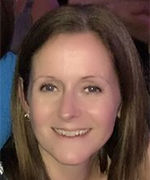 Sam Roberts
RSO Project Administrator, The University of Manchester
Sam Roberts is an experienced administrator in the Dalton Nuclear Institute at The University of Manchester, and will work alongside the Project Manager to provide project support to the RSO. She has worked at the University for 8 years and during that time has supported a number of nuclear related projects, including the NNUMAN programme and most recently the Henry Royce Institute's Nuclear Materials core theme, championed by Professor Francis Livens.
---
RSO Discipline Leads
---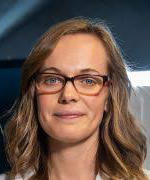 Dr Claire Corkhill Materials Science Lead, Reader in Nuclear Materials Corrosion, EPSRC Early Career research Fellow, The University of Sheffield. Claire Corkhill is a Reader in Nuclear Materials Corrosion and EPSRC Early Career Research Fellow at The University of Sheffield. Her research applies surface and aqueous analytical chemistry techniques to understand mechanisms of nuclear material alteration in aqueous environments, relevant to nuclear waste disposal. She holds a live grant portfolio of >£4.5M, supporting research relevant to disposability of HLW and ILW glass, Pu-glass/ceramics, spent nuclear fuel. She is co/author of >50 peer reviewed papers, supervises 6 PDRAs and 8 PhDs, and has acted as an expert consultant for the International Atomic Energy Agency (2016-present).
---
Professor Sarah Heath Training lead, Professor of Nuclear Chemistry, Associate Dean for Postgraduate Researcher Development, Chair of NSSG Higher Level Skills subgroup. Sarah Heath is Professor of Nuclear Chemistry, Associate Dean for Post Graduate Researcher Development and Chairs the NSSG Higher Level Skills subgroup. Her current research involves development of analytical techniques for trace radioactive nuclides, and control of radioactive contaminants in engineered environments. She is the PI of the Centre for Doctoral Training in Nuclear Fission "GREEN", and has published > 90 peer reviewed articles.
---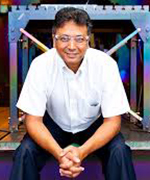 Professor Steve Jones Advanced Manufacturing Lead, Professor of Welding Technology, Chief Technology Officer at Nuclear AMRCM. Steve Jones is Professor of welding technology and the Chief Technology Officer at the Nuclear AMRC. Steve is responsible for the Nuclear AMRC's technology strategy to ensure the centre delivers innovative and valuable technical solutions to the UK supply chain. He is a Chartered Engineer, Fellow of The Welding Institute (TWI), the UK's delegated expert within the International Institute of Welding, and a UK committee representative for ASME BPVC Section IX. He has spent over 30 years in industry working within the nuclear, aerospace, marine and energy sectors.
---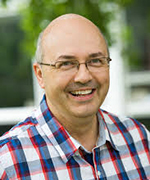 Professor Francis Livens Radiochemistry Lead, Professor of Radiochemistry, Director of Dalton Nuclear Institute, The University of Manchester. Francis Livens is Professor of Radiochemistry and Director of the Dalton Nuclear Institute. He has published over 200 refereed papers; >35 years' research experience with a particular interest in radioactive waste management, has led over £ 20 M of UKRI projects including multi-partner collaborations. Has supported Government (CoRWM (2007-2016), Cabinet Office SAC (2010-present), and NIRAB (2017-present)), Regulators (ONR Independent Advisory Panel 2016-present) and industry (e.g. AWE (Materials Science; Threat Reduction); Sellafield Ltd (Pu management)).
---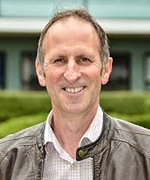 Professor Kevin Taylor Geosciences Lead, Professor of Sedimentology and Techtonics and Head of Research for the School of Natural Sciences, The University of Manchester. Kevin Taylor is Professor of Geosciences and Head of Research for the School of Natural Sciences at The University of Manchester. He has published c.a. 100 refereed papers; >25 years research experience with a particular interest in sub-surface geoscience characterisation, poroperm and mineral properties, and related heterogeneity, and has led c. £4M of UKRI, EU and industry projects. He has supported UKRI through NERC College and grant panel membership, and the UK science community through Council membership of the Mineralogical Society and UK University Geoscience.
---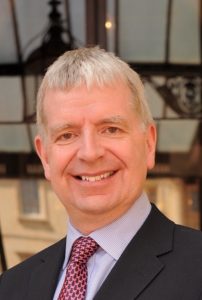 Adrian Bull MBE Social Sciences Lead, BNFL Chair in Nuclear Energy and Society at the Dalton Nuclear Institute, The University of Manchester. Adrian Bull recently joined Manchester alongside his role as director of external relations for the UK National Nuclear Laboratory (NNL). Prior to joining NNL in 2012, Adrian worked for British Nuclear Fuels Limited for over 20 years. An engineer by background, Adrian moved into policy and communications in the late 1990s. Adrian is Vice-Chair of the World Nuclear Association's Communications Group and works with a number of committees relating to Nuclear and British industry. He is a Fellow of the UK Energy Institute and was awarded an MBE for his work on the development of public understanding of nuclear.
---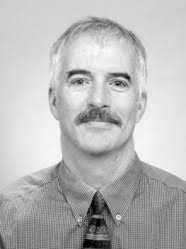 Professor Robert Zimmerman Applied Mathematics Lead, Professor of Rock Mechanics, Imperial College London. Robert Zimmerman is Editor-in-Chief of the International Journal of Rock Mechanics and Mining Sciences, and co-author of the definitive monograph Fundamentals of Rock Mechanics, 4th ed. (Wiley-Blackwell, 2007). He has ten years of experience as a researcher and PI on the US DOE's Yucca Mountain nuclear waste repository project, was the PI on the €3M Euratom THERESA project, PI on the £2.5M NERC-RWM-EA-funded Hydroframe project, and has been a PI on two rounds of the DECOVALEX project, an international collaboration on the development of computational codes for simulating processes relevant to Geological Disposal Facilities.
RWM key contacts and subject matter experts
---
Lucy Bailey
Head of the RWM RSO
Lucy Bailey is responsible for ensuring that the RWM RSO delivers the research understanding necessary to underpin safe geological disposal. Lucy is a Fellow of the Institute of Physics with over 25 years' experience working in geological disposal. Her career has focused on developing the long-term environmental safety case. Lucy led RWM's Post-closure Safety and Environment Group and was responsible for producing RWM's generic Disposal System Safety Case. She is well-respected internationally and was elected Chair of the OECD/Nuclear Energy Agency (NEA) Integration Group for the Safety Case (IGSC) in October 2015. The IGSC develops international best practice in the delivery and regulation of geological disposal system safety cases. In addition to the UK programme, Lucy has contributed to international programmes, as an expert peer reviewer of safety cases and through leading roles in IAEA and EC projects. Lucy has over 40 publications covering the safety case and other technical and societal aspects of geological disposal with a particular interest in safety case communication.
---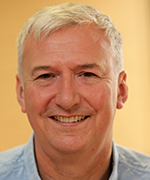 Jon Martin
RWM Ltd Sponsor
Jon Martin is Head of Environment and Sustainability within RWM's Technical Directorate: Jon Martin leads RWM's team of scientists delivering the research and development work programme necessary to deliver the long-term environmental safety case for the Geological Disposal Facility. He is also accountable for delivering the environmental safety case and those environmental / sustainability assessments necessary for permitting the GDF and its supporting infrastructure. Jon is a synthetic chemist and radiochemist and has worked in nuclear generation, decommissioning, disposal and project management, supporting the Magnox fleet as well as several other UK nuclear sites. He has led RWM's research programme since 2012.
---
RWM lead subject matter experts
---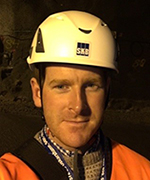 Matt Bailey
Materials science
Matt Bailey has been a Research Manager with RWM since 2017, initially leading the bentonite engineered barrier system research programme before moving to the newly formed Geoscience Team in 2020. Matt is passionate about environmental improvement and protection from industrial legacies and supports the RWM programme in all groundwater chemistry matters. He has a breadth of prior research and practitioner experience across the contaminated land and mining industries, tackling some of the worst cases of land and water contamination in the UK, and has a particular interest in sustainable use of materials and resource recovery. Matt is a Fellow of the Geological Society and a Chartered Scientist (since 2013) and, has a PhD in environmental engineering (Newcastle, 2016) specialising in hydrogeochemistry.
---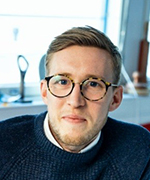 Will Bower
Radiochemistry
Will Bower is a Research Manager at RWM. He has a broad background, with an undergraduate degree in geology, a PhD in mineralogy and radiation effects and postdoctoral studies in environmental radiochemistry (University of Manchester). Prior to joining RWM, he was a researcher and senior experimentalist in the Radionuclide Reaction and Fate Group at the University of Helsinki. His research interests have included assessments of radioactive contaminants from the Fukushima and Chernobyl exclusion zones, the behaviour and fate of priority radionuclides in the geosphere, and spectroscopic/microscopic characterisation of nuclear industry derived materials. Will is the RWM lead on the radionuclide behaviour work package, currently heading a key project on experimental methodology development for site specific research. He has authored ~20 peer-reviewed publications and represents RWM in international projects including long-term experimental partnerships at underground research laboratories (e.g. Grimsel, Mont Terri), and is a steering committee member for the international thermodynamic database consortium, ThermoChimie.
---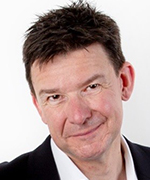 Stephen Brown
Applied social science: Community engagement and sustainable development
Stephen Brown is Community Investment Manager at RWM, with over 20 years' experience in the development and delivery of sustainable energy projects and economic development. His background is chemistry and chemical engineering (PhD University of Newcastle Upon Tyne). Research interests include the practice of community engagement, metrics for the evaluation of community engagement, approaches to the estimation of community wellbeing and the contribution the GDF programme can make to the sustainable development of host communities. He is a member of the Institute of Engineering and Technology.
---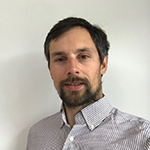 Richard Hardy
Expert engineering and waste container design
Richard Hardy is a mechanical engineer with 13 years' experience in nuclear engineering. Richard has worked on large projects for Nuvia at Sellafield and AWE, these include a major decommissioning project – the B204 Stack Demolition Project at Sellafield, for which Richard helped finalise the design and manufacture of a self-climbing platform, subsequently used for the successful demolition of the stack. Richard is responsible for GDF mechanical systems and ventilation as well as being the lead for waste container design. Richard is a Chartered Engineer and member of the Institution of Mechanical Engineers and is also the Secretary of the Stores Operations Forum (group for managing the interim storage of radioactive waste) for NDA.
---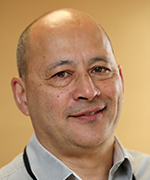 Raymond Kowe
Environmental science
Raymond Kowe is a research manager at RWM. He has over 20 years' experience in the nuclear industry, previously working in WS Atkins, British Nuclear Fuels Ltd (BNFL) and Public Health England (PHE). Raymond is a specialist in radiological assessment of radioactive waste shallow landfill sites, delicensing of decommissioned nuclear facilities, radioactively contaminated land and geological radioactive disposal facilities. He has considerable experience in geosphere, biosphere, food-chain and dosimetry modelling and currently looks after biosphere and hazardous waste research areas within RWM. He has a BSc and PhD in Applied Mathematics from the University of Liverpool.
---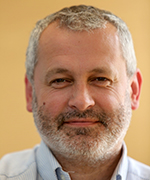 Simon Norris
Geoscience and waste-derived gas
Simon Norris is Principal Research Manager at RWM, with over 25 years' research experience. His background is geology & geophysics (PhD University of Liverpool). Research interests include the impact of very long term future natural changes on the geosphere, and geosphere responses to the emplacement and evolution of a geological disposal facility for the UK's higher activity radioactive wastes. He is also RWM lead on waste-derived gas generation and migration, including gas-geosphere interactions, and is currently leading a key project on sealing deep site investigation boreholes. Simon has published over 30 peer reviewed papers, and represents RWM in international projects including with the International Atomic Energy Agency and European Commission. He is a Chartered Geologist and Chartered Physicist, and supports the UK science community through membership of the Geological Society Professional Committee; he is also a scrutineer of CGeol applications.
---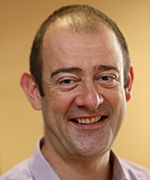 Mike Poole
Applied mathematics
Mike Poole is Senior Modelling Manager at RWM, with over 25 years' research and modelling experience. His background is physics, and his role focuses on assessment of the post-closure safety of a geological disposal facility, developing understanding and mathematical models of the many processes on which long-term safety may depend. Mike is RWM lead on mathematical modelling and treatment of uncertainty. His particular interests include probabilistic modelling, including developing total system level models of complex systems to address high levels of uncertainty, and quantification of uncertainty by expert judgement, in which he has a number of internationally peer-reviewed publications.
---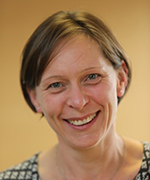 Sally Thompson
Geoscience: Hydrogeology, groundwater chemistry
Sally Thompson is a Principal Research Manager and Team Leader for RWM's Geoscience Team. Sally's core interests and experience relate to site characterisation using geological, groundwater flow and groundwater chemistry information. She worked in engineering consultancy for 15 years, leading shallow and deep subsurface characterisation projects and then at the Environment Agency, gaining a robust understanding of groundwater permitting and protection, before joining RWM in 2014. Since the GDF will not be built in a day, probably not in 100yrs, Sally considers that one of the biggest challenges to her work area is not necessarily the science, but in developing and maintaining a workforce that has the comparatively unique hydrogeological skills needed by a GDF programme. Understanding the existing UK academic capability in hydrogeology, and laying the foundations for a succession plan, are the exciting early focuses for Sally's work with the Research Support Office. Sally is a Chartered Geologist, and is a scrutineer of CGeol applications, she also sits on the steering committee for an international underground research facility.
---
Additional RWM subject matter experts
---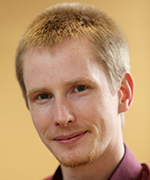 Rob Carroll
Waste package engineering
Rob Carroll is an experimental physicist with a background in nuclear structure physics (PhD University of Liverpool) and has been a Research Manager at RWM since 2016. He primarily specialises in waste package accident performance. Key research topics of interest include the underlying drivers of performance in impact accident scenarios and fire accident scenarios, and the effects of waste package ageing on the accident performance. Research on waste-package-scale performance is typically undertaken using finite element modelling techniques, while material properties research is undertaken using a range of experimental techniques, such as breakup testing using an impact test rig.
---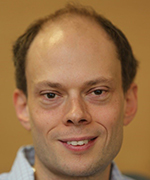 Alexander Carter
Data management
Alexander Carter is a Post-closure Safety Specialist at RWM with a background in physics and particular expertise in information and data management. Alexander is currently the Chair of the OECD/Nuclear Energy Agency (NEA) Information, Data and Knowledge Management (IDKM) working party. He also leads the Features, Events and Processes (FEP) task group under the NEA Integration Group for the Safety Case (IGSC). Alexander contributed to the UK's generic post-closure safety assessment and has a number of published papers, particularly associated with his work on international projects.
---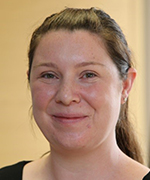 Michelle Cowley
Waste package evolution
Michelle Cowley is a Senior Research Manager at RWM with 13 years of research experience across academia and industry. Her background is Chemistry (PhD University of Liverpool). Prior to joining RWM, Michelle gained experience working on operational nuclear sites and large-scale test rigs. Her research interests include the long-term evolution of materials in geological environments, in particular glass, ceramics and metals. Michelle is the lead for RWM on research projects relating to evolution of wasteforms and disposal containers. She is also the RWM lead for various international projects and experiments, including the Material Corrosion Test (MaCoTe) at the Grimsel Test Site in Switzerland. Michelle is a Member of the Royal Society of Chemistry and is a Chartered Chemist; she is also a keen promoter of Equality, Diversity and Inclusion and led the establishment of the Women in Nuclear network in the Central England Region.
---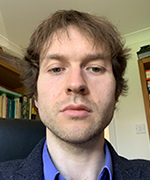 Oliver Hall
Digital safety
Oliver Hall is a Post-closure Safety Specialist at RWM and his background is in Theoretical & Computational Physics (PhD Durham, 2014). His interests are in demonstrating the long-term safety of a GDF, through assessments of system performance, as well as more general mathematical and computational modelling. Since joining RWM in 2016, Oliver has been responsible for the development of RWM's Digital Safety Case management system, ViSI. He was the original developer of the system, and now manages its technical development with a commercial supplier. He is at the forefront of RWM's efforts to create a truly accessible and traceable Environmental Safety Case (ESC), by linking the safety case directly to its evidence base using ViSI. He is a member of the Institute of Physics and also has a keen interest in software development.
---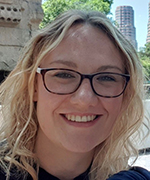 Rosie Hibberd
Spent fuel
Rosie Hibberd is a Senior Research Manager at RWM, with 8 years' research experience. Her background is chemistry & environmental radiochemistry (PhD University of Manchester). Research interests include the long-term evolution of spent nuclear fuels and their interactions with groundwater. Rosie represents RWM in a number of national and international projects and is a Member of the Royal Society of Chemistry.
---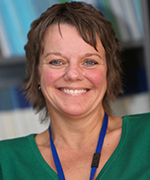 Annabelle Lillycrop
Community engagement
Annabelle Lillycrop is one of RWM's Regional Managers, working as part of the Community Engagement Team. She will act as a key point of contact for communities wishing to find out more about the possibility of hosting a Geological Disposal Facility. Annabelle joined RWM in 2016, bringing with her significant public and stakeholder engagement and partnership development experience and knowledge in the environmental and nuclear sectors. Annabelle previously worked for the environmental regulator, the Environment Agency, where she led nationally on engagement for the Nuclear Regulatory Group.
Contact us
We welcome opportunities to connect with the research community, industry and the general public.